LUCKY HARI HARI 6D LOTTERY GAME
Everyone know our slogan is One Dollar One Dream! Hence, we at Lucky Hari Hari Lotto are always committed to maximise your one dollar in hand with biggest return to realise your dream.
If you don't find our 4D game is exciting enough to realise your dream, then Lucky Hari Hari's 6D will definitely tickle your fancy. Let's play our 6D & stand a chance to become a millionaire! Win RM150,000 for every RM1 if you hit our 6D 1st prize, and won RM1.5 million if you purchased RM10!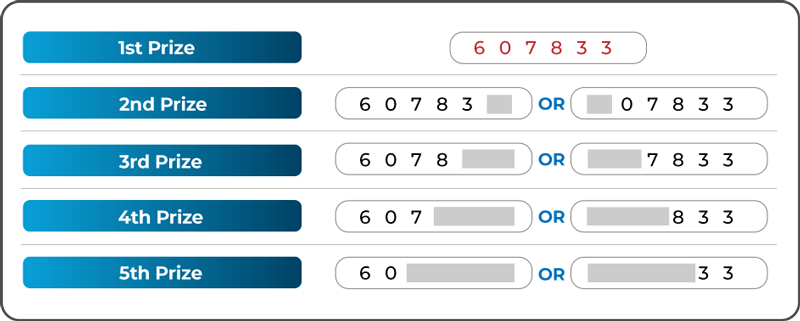 How to Play?
6D is a numerical game that players can choosing any 6-digit number from 000,000 to 999,999. The minimum bet is USD1 / RM1 / IDR1000 / THB10, and it's depending on the local country currency supported by Lucky Hari Hari. Lucky Hari Hari 6D is a daily draw and scheduled to draw a few minutes before our Lucky Hari Hari 4D at 3:30 PM and 7:30 PM. As usual, our users can watch it live from our website, mobile app, as well as in our Facebook channel.
How to Win?
To win the First prize of our 6D game, you will have to match the six-digit number for the respective drawing. Players who match the six-digit number drawn in the respective day will be entitled to the biggest 6D prize.
How Much to Win?
If you missed the 1st prize, you can still win if your six digits match with the "First or Last" 5, 4, 3 or 2 digits of the first prize. Below are the prize tiers of our Lucky Hari Hari 6D game: